How to measure the dynamics of your website and have full control of the data
Target
Understanding and improving the interaction of users with the web and consists in detecting their behavior using specific software and tools and in the subsequent phase of analyzing the data thus collected.
Means
The more a company considers the website a strategic resource among the marketing or sales tools, the more it will find in Google Analytics an evaluation tool that can answer questions about the return on investments made.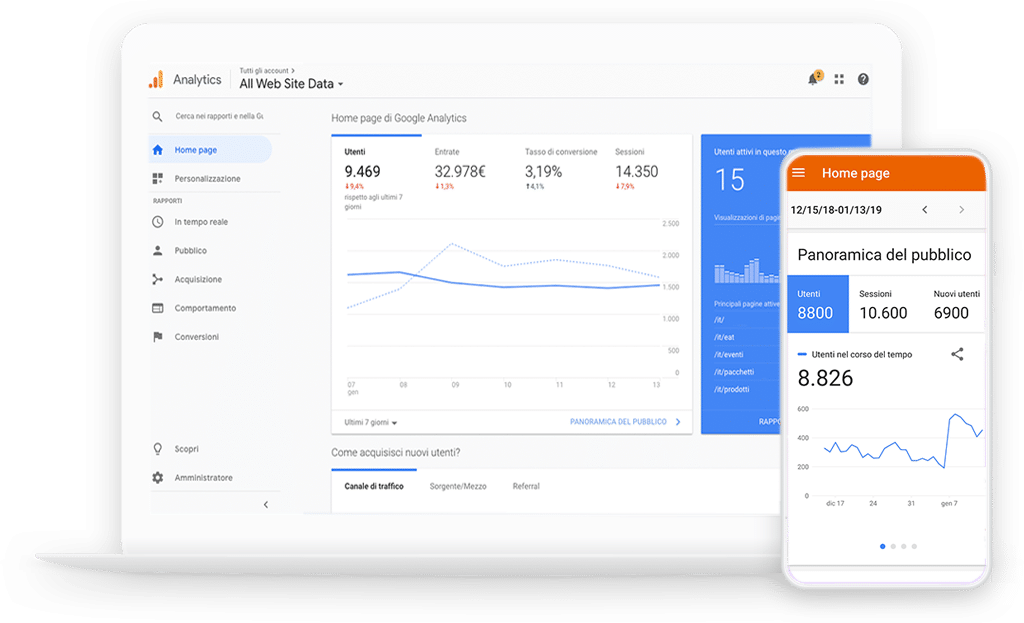 Make the most of Analytics
It serves to better understand the dynamics and behaviors of our contacts and therefore to adapt offers and communication to their way of acting; here is that our intervention will be aimed at the following operations:
Account creation
reporting and administration
Status monitoring
and operation via "TAG Assistant"
Integrations
of other tools such as WMT and Adwords
Generation of the TAG
and integration into the site
Reading and interpretation
real-time and historical data
Management
and channeling of objectives
Do you want more control?