Site performance
Control instruments
The web provides a large amount of resources that can allow us to have an edge in the constant optimization of our website.
Constant control of these factors is central to the success of a strategy
Measure the dynamics of your website and have full control of the data.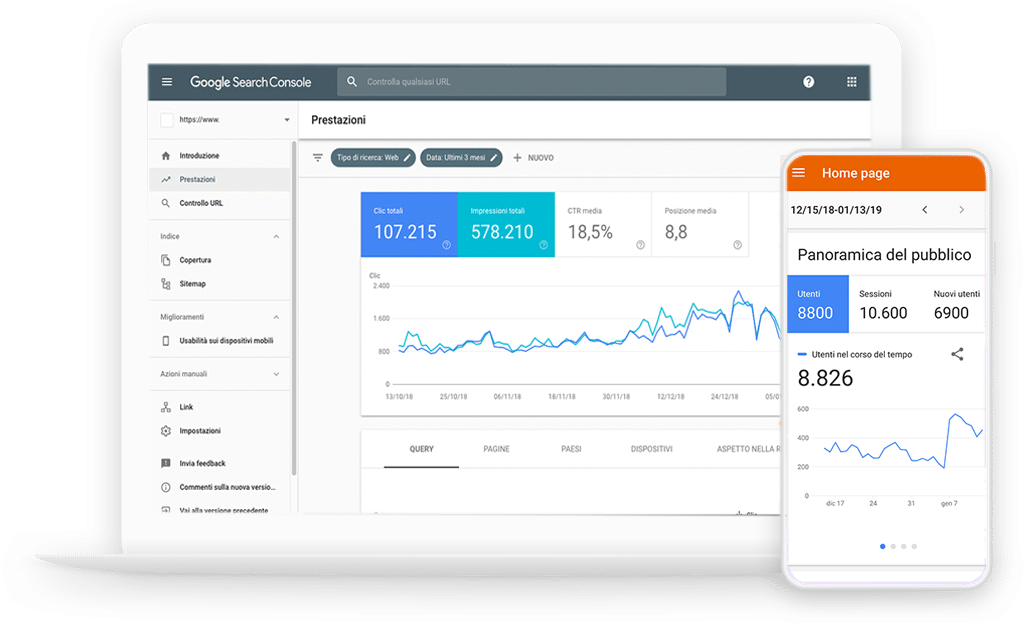 These tools will allow us to verify various parameters including
Track site performance in Google Search results
Read more
Make sure Google can access the content.
Submit new content to be crawled and remove content you don't want to appear in search results.
Create and track content that returns visually appealing search results.
Manage your site with minimal interruptions related to search performance.
Monitor and troubleshoot malware or spam to keep the site clean.
Know how your site is viewed on Google Search and by users
Read more
For which queries your site was displayed in the search results.
If some queries drove more traffic to your site than others.
If your product prices, company contact information or events are highlighted in search results with rich snippets.
Which sites link to your website.
If your mobile site is performing well for visitors searching on mobile devices.
And now…
Do you want to deepen the topic?