Online booking
Manage prenotazioni
Powerful and Certified booking system for Hotels, B & Bs, Villas and Apartments including Channel Manager to no longer depend on external systems, and have a real Integrated proprietary booking system!
Make your accommodation work
All in your hands. Manage reservations, change, add or remove your rooms. Change dates, apply different rates or rate plans, add taxes or extra costs and much, much more.
Send your customers personalized messages via e-mail o SMS, all from the wp-admin section of your WordPress site.
Centralized bookings from all Booking OnLine channels; make your website the only working tool without depending on external platforms and / or systems; thanks to the Channel Manager you can synchronize your external booking systems such as Booking, Expedia, Airbnb, Trivago and many others.
Save all reservations arriving from any Booking channel on the administrative panel of your site, in this way you will always have your database of customers and financial data available.
Don't depend on external systems anymore, choose yours Integrated Booking System!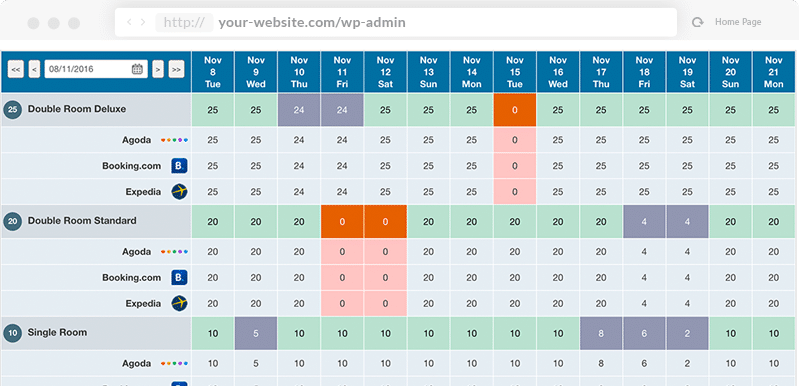 Booking and Channel Manager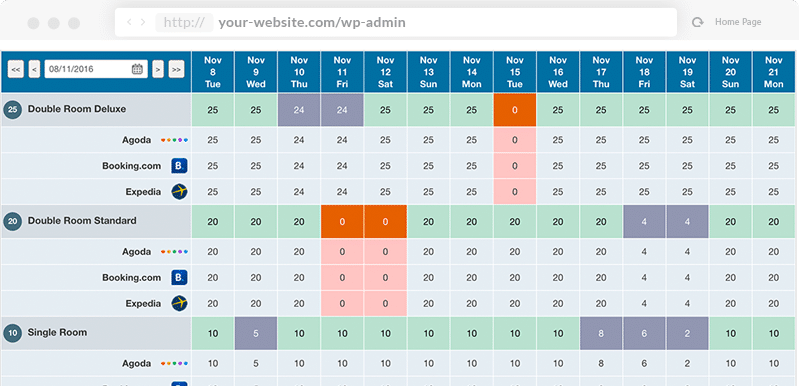 it begins
Make your property known